The Huffington Post UK
| By
Sam Parker
For every caustic new Banksy, there's a bus stop with a black marker penis.
For every Saber trying bring down the political elite, there's a hundred idiots with tags like chemical accidents.
And for every Shepard Fairey creating iconic images of future presidents, there's someone, somewhere, flogging used tires by painting Barack Obama crudely on a wall
.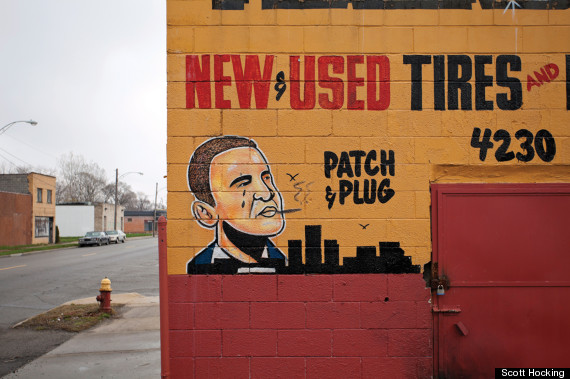 It is this side of graffiti - the naff, the crude, the purposeless - that is the subject of Scott Hocking's new book Bad Graffiti.
The Detroit-based sculptor and photographer has been taking snaps of badly executed street art and examples of urban illiteracy since 2007.
Here's a small selection of the 'gems' he found. If nothing else, they should help you appreciate the proper stuff more.