'I was the super-nerdy kid who was also willing to fight'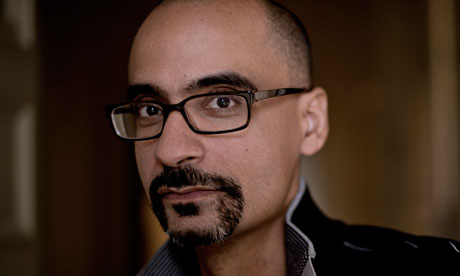 When
Junot Díaz
published his debut collection of linked stories,
Drown
, in 1996, it appeared that the trajectory of his writing career had been set. Located in the barrios of New Jersey and the Dominican Republic, and filtered through the sensibility of a poor immigrant who made it to Rutgers University, the then 27-year-old's dispatches from his community – "separated from all the other communities by a six lane highway and the dump", as he said at the time – became a New York literary sensation. Prizes, commercial and critical acclaim, and attendant stories of large advances came accompanied by invitations to fancy parties and an assumption that Díaz had embarked on a long and fruitful career.
As things turned out he attended few of the literary parties – "I discovered early that as an artist there was absolutely nothing wrong with being surrounded by people who were not dedicated to your field" – and the money didn't last forever, not least because, far from becoming a fixture on the bestseller lists, Díaz didn't produce another book for 12 years. "Even I thought I would be a writer who put something out every year," he says now. "But that's not how it worked out."
However, despite the silence, his reputation, and, more surprisingly, his profile, remained strong. When
The Brief Wondrous Life of Oscar Wao
– a novel about a "fat Dominican nerd, complete with Dungeons and Dragons dredged from my own nerd closet, which I'm sure my publishers wouldn't have expected after
Drown
" – did emerge in 2008 it won the
Pulitzer prize
for
fiction
. This month he publishes his third book,
This Is How You Lose Her
, in which he returns to the characters and settings from
Drown
.
Full story at The Guardian