Unusually book stories feature strongly in the New Zealand today.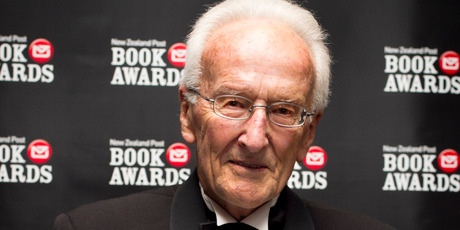 First up there is the above
story about the winning books announced l
ast night at the NZ Post Book Awards dinner.
Then a story headed
"Eccentric, soulful Mahy given public farewell".
This story, not online, includes two wonderful photographs.
Followed by
"$3M facelift for flagship store"
which tells of the makeover happening at Whitcoulls flagship store on the corner of Queen and Victoria streets, to be completed in time for Christmas trade.