Some may carp, but Fifty Shades of Grey is a reminder of what makes the books industry important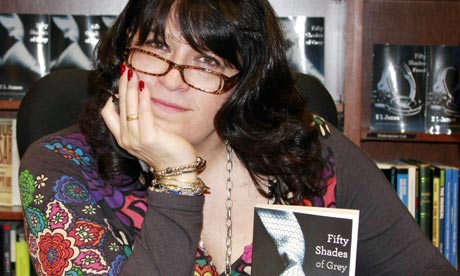 As EL James's Fifty Shades of Grey becomes the
bestselling title in British history
, now is a good moment to pause and reflect on the magnificent achievement that is the "book" in all its formats – hardback, paperback and, of course, ebook.
With 5.3m copies sold since April, it may be too much to say that Fifty Shades alone is dragging the book trade out of the recession, but outside Christmas, this July was the strongest month for physical book sales since 2007.
Some have carped about the literary merit of James's bonkbusters, but commercially these titles could not have arrived at a better moment. The modern book trade has never felt more existentially challenged. Publishers are being sued in the US, and are under investigation in Europe, over alleged collusion in
fixed-pricing
; self-publishers (now known as indie authors) are outselling many traditionally published writers; while the ebook is threatening to wash away established players across the book ecosystem as Amazon's relentless march to the top continues.
But Christian Grey and Anastasia Steele, the over-sexed protagonists of James's trilogy, are spanking the bottom of despair. The books are not only helping to put a smile (as well as a blush) on many readers' faces, but equally so on that of James's publisher, Random House, and those booksellers selling copies of the printed books at an unheralded pace. The trilogy has grossed close to £50m in revenue. The number may be small when compared to a movie release, but that is just the beginning, as the books become films, and spark spinoff products.
Fifty Shades is just the latest reminder of what makes the publishing industry important. Every half-decade the book business comes up with a title that crystallises what it means to put an author in touch with a reader: a relationship that can be both bountiful and long-lasting.
We may not always know in advance where the bestsellers will come from, but don't mistake that for an accident. Modern publishers and booksellers are curators of a phenomenon and a desire to read stories that predates all of us.
Full story by the just appointed editor of The Bookseller at The Guardian