Marilyn Monroe, who died 50 years ago, created a wholly other version of herself, meant not to convince but to seduce. John Banville, who fell in love with her when he was 10, considers a new biography of this enduringly compelling icon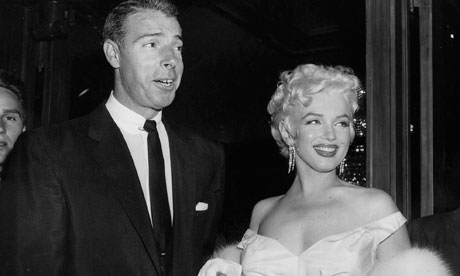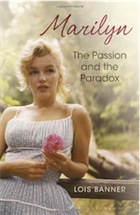 I first fell in love with her in
River of No Return
, in which she starred with
Robert Mitchum
and
Rory Calhoun
. The movie was released in 1954, and probably did not get to Ireland until the following year, so I was 10 when I saw it, at the Capitol Cinema in Wexford. The Capitol was a rather gaunt, barn-like picture palace, with a wooden floor and seats covered with balding plush that gave off a curiously doggy smell. But the glory of the place, at least in my memory of it, was the great scarlet curtain, fluted and fringed, that would open with a deeply suggestive swish as the house lights dimmed and the dark screen came to flickering life.
For many years that curtain was associated in my mind with Kay Weston, the saloon-bar singer Marilyn played in the movie – no doubt the shade of rich red and the sumptuous, silken folds seemed the very essence of sexiness, for a boy who as yet knew nothing about sex. The plot of
River of No Return
, loosely derived from
Vittorio De Sica's 1948 film Bicycle Thieves
, is a lot of hokum, of course. Mitchum plays a homesteader just out of prison after serving a sentence for shooting a man in the back, and Calhoun, an oleaginous smoothie born to play spineless villains, is a gambler who steals Mitchum's only horse. When a band of injuns attack, Mitchum, Monroe and Mitchum's young son are forced to escape downriver on a raft.
In the movie's saloon scenes Monroe wore some extraordinary belle epoch gowns that might, indeed, have been run up from surplus cinema-screen curtains, but throughout most of the film, as Mitchum manfully steers the raft through the rock-strewn flood and raging rapids, she is clad in skin-tight jeans and a simple white blouse with a plunging neckline.
Oh, that blouse. For a little boy not long weaned himself, breasts were the great desiderata, the high points of passion, the impossibly distant hills towards which all sensual yearnings tended. There is a scene in
River of No Return
in which Marilyn falls off the raft and is pulled out of the water with her blouse plastered to her skin. For weeks afterwards the image of this gorgeously dripping naiad was to haunt my nights, the sleepless hours of which I filled with an elaborate fantasy in which muscleman Mitchum and his pesky son were swept away in the flood, leaving it to me to rescue Marilyn and bear her to the river bank, where I would build a fire before which she might dry her jeans and her drenched blouse, the removing of which I had take place in lovingly slow slow-motion.
Full story at The Guardian