Publishers warn that translations of JK Rowling's first post-Harry Potter book,
A Casual Vacancy
, risk being sub-standard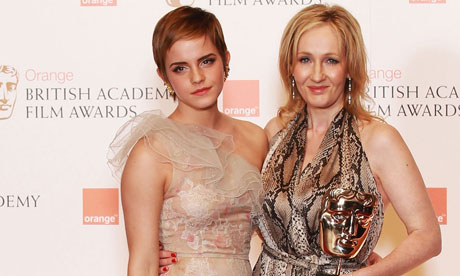 Fears that pirated editions of
JK Rowling
's upcoming novel
The Casual Vacancy
could leak out mean that some foreign publishers will not receive a copy of the manuscript until it is published in English, forcing them to rush their translations or miss out on sales.
Rowling's literary agency,
the Blair Partnership
, is withholding advance copies of the novel from its publishers in territories including
Italy
,
Finland
and
Slovenia
, because the territories are viewed as high risk for piracy and it wants to "minimise the risk of the manuscript being leaked".
The Casual Vacancy will be published on 27 September in the UK and the US. Publishers in France and
Germany
are receiving early copies to enable them to release their translations, Une place à prendre and Ein plötzlicher Todesfall, simultaneously. "We have agreed to let publishers in some countries publish simultaneously with the English-language release, as some publishers are better able to handle the security demands of a simultaneous release,"
literary agent Zoe King told Publishers Weekly
.
The decision means publishers who have yet to receive a copy of the novel will have to rush to translate the book once they are sent it on 27 September, which its Slovenian editor Andrej Ilc told PW would "forc[e] publishers around the world to break all the rules of good translating and editing". "We will most likely be forced to employ more than one translator and abnormally speed up the editorial and production process to publish in time for the Christmas season," said Ilc.
Rest at The Guardian.